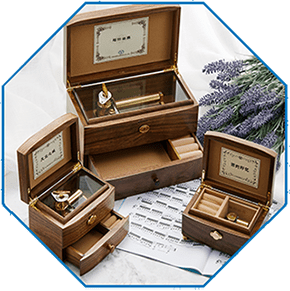 Formed in 2018, horror punk rock outfit Warish is fronted by singer-guitarist Riley Hawk (Petyr), son of skateboard star Tony Hawk, who operates a record store café in Oceanside called Steel Mill Coffee. Backed by drummer Bruce McDonnell, a debut self-titled EP was released a few weeks ago on RidingEasy Records, preceded by a single for "Fight" between a cover of a song by Australian band Coloured Balls, "Human Being." They just dropped a two-song single, "Runnin' Scared" and "Their Demise," both from their upcoming sophomore EP and likely to be heard when they play the Belly Up on June 27. "We wanted to do simpler riffs and a fun live show," says Hawk of the Seattle-flavored tracks. "A little more punk, a little bit of grunge, a little evil-ish." A national tour kicks off September 20 in Portland, OR, running through November's Levitation Fest in Austin, with the majority of dates featuring fellow locals Earthless.
Mike Pinto's new seven-song EP The Sugarshack Sessions contains full-band acoustic renditions of past Pinto tracks, accompanied by YouTube videos for every song. The release will be supported in July and early August by opening for the Long Beach Dub All-Stars and the Aggrolites on the second half of their national tour.
Blues duo Little Hurricane will promote their upcoming album Love Luck (due August 9) with a tour that kicks off at the beginning of August, hitting the Music Box on October 11.
Blues rockers Black Market III are heading out through California, Nevada, Utah, and Colorado for the second leg of their Dashboard Jesus Tour, running from June 15 (at Hooleys La Mesa) through August 1.
Chip & Tony Kinman: Sounds Like Music (due June 28) features 22 previously unissued performances by Chip Kinman and his late brother Tony. The career overview includes tracks from their '70s punk band the Dils, cow-punk pioneers Rank And File, industrial rockers Blackbird, and a country band called Cowboy Nation. Selected by Chip, and taken from the brothers' archives, the restored and remastered tracks trace their journey with photos, ephemera, and new notes from Chip (who is also featured in a new book co-written by John Doe of X, More Fun in the New World: The Unmaking and Legacy of L.A. Punk).
Switchfoot (whose Bro-Am surf contest and concert happens June 29 at Moonlight Beach) just dropped their Live From the Native Tongue Tour EP (Fantasy Records), a six-song digital-only release featuring five live tracks recorded at the Tabernacle in Atlanta, GA along with the original album version of "Native Tongue."
A new Pathology tune, "Hieroglyphs on Cement Walls," previews their upcoming album Reborn to Kill, due August 9 via Pavement Entertainment. Recorded at Sharkbite Studios in Oakland with Zack Ohren (Machine Head, Suffocation) producing and mastering, guests include Black Dahlia Murder singer Trevor Strnad. The album will be supported by a tour with Narcotic Wasteland that concludes August 30 at Brick by Brick.
"Unfortunately, NEIN won't be recording or gigging again," reports Clifford Marcial Jomuad. "I don't have any plans for anything else with them in the future. But, it was a great reunion ride and we do appreciate all of you who have followed us through the years."
Former Some Girls guitarist Nathan Joyner has teamed with Eric Paul and Paul Vieira, from Rhode Island band the Chinese Stars, to form a new group, Psychic Graveyard. They just debuted Loud As Laughter and will play Soda Bar July 31.
© 2019 San Diego Reader. All rights reserved. No part of this site may be reproduced without our written permission.
---
Post time: Jun-20-2019